NEOS, an entry level functional floodlight / area light.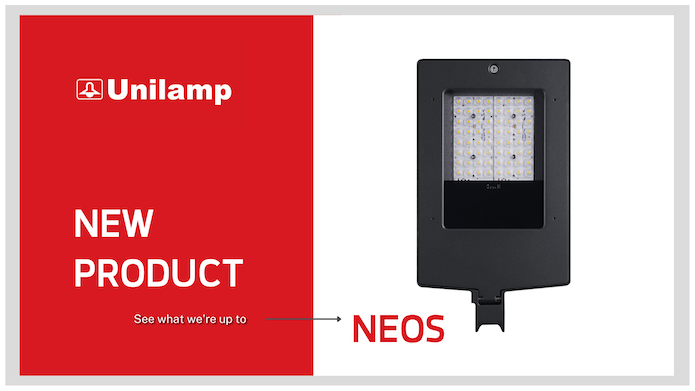 More about NEOS,

DOWNLOAD
NEOS is a small sized high performing area light. Outstanding optical efficacy, high ambient temperature rating and a wide range of mounting accessory makes NEOS a highly competitive product. The smooth curved design eliminates accumulation of water and dust. The unobtrusive slim design is a great match for commercial and residential lighting tasks. The area light can be either equipped with a photocell,
DALI-2 control or basic on-off control gear. NEOS can be equipped with mounting accessories for pole integrated mounting, pole bracket, wall and wall corner.
Lighting Performance