Lighting Design Centre
Unilamp further extended the lighting design support to Lighting designers, landscape architects, architects, specifiers, and global subsidiaries by providing precise lighting analysis, point by point calculations, realistic lighting environment, and 3D visualization.
Utilizing advance lighting design software, such as DIALux Evo, DIALux 4.13 and the staff literacy in 3D software such as Sketchup and 3D Max is another edge to create complicated 3D model and thoroughly create scene visualization replicating real environment.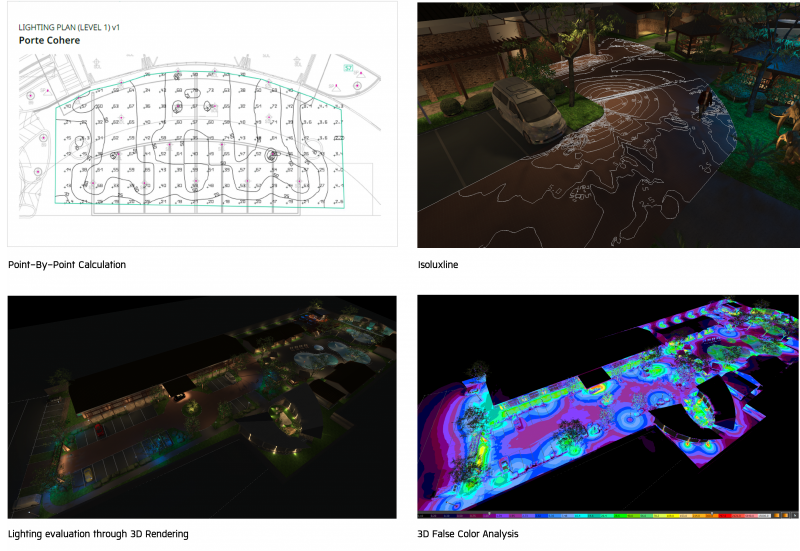 Equipped with this knowledge and ability, this will help to predict real environment lighting effect of each project and to ensure we provide correct data information and specifications for every design application's such landscape lighting, façade lighting, area lighting down to streetlighting analysis.
We aim to provide and deliver satisfaction to every request project we worked with.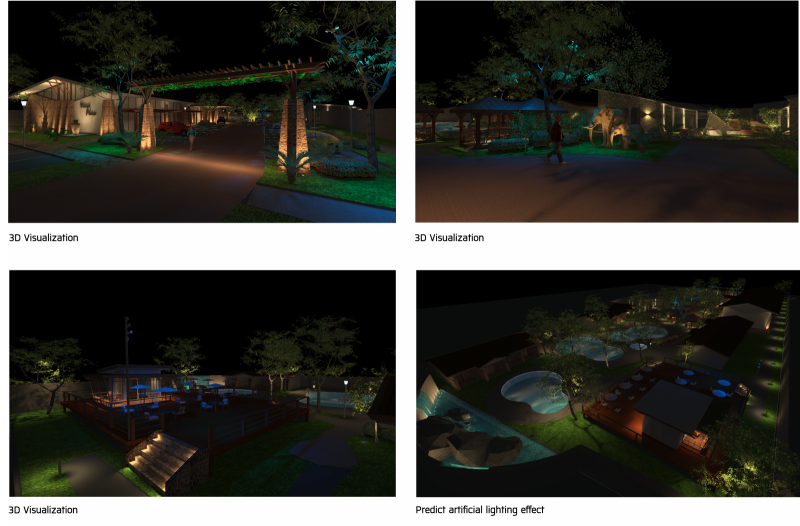 Unilamp are delighted to support and cater lighting design analysis request, our team are headed by Steve L. Aries whom are well versed in the lighting design software and also conducting training in DIALux Evo and aside from that won several DIALux Evo design contest.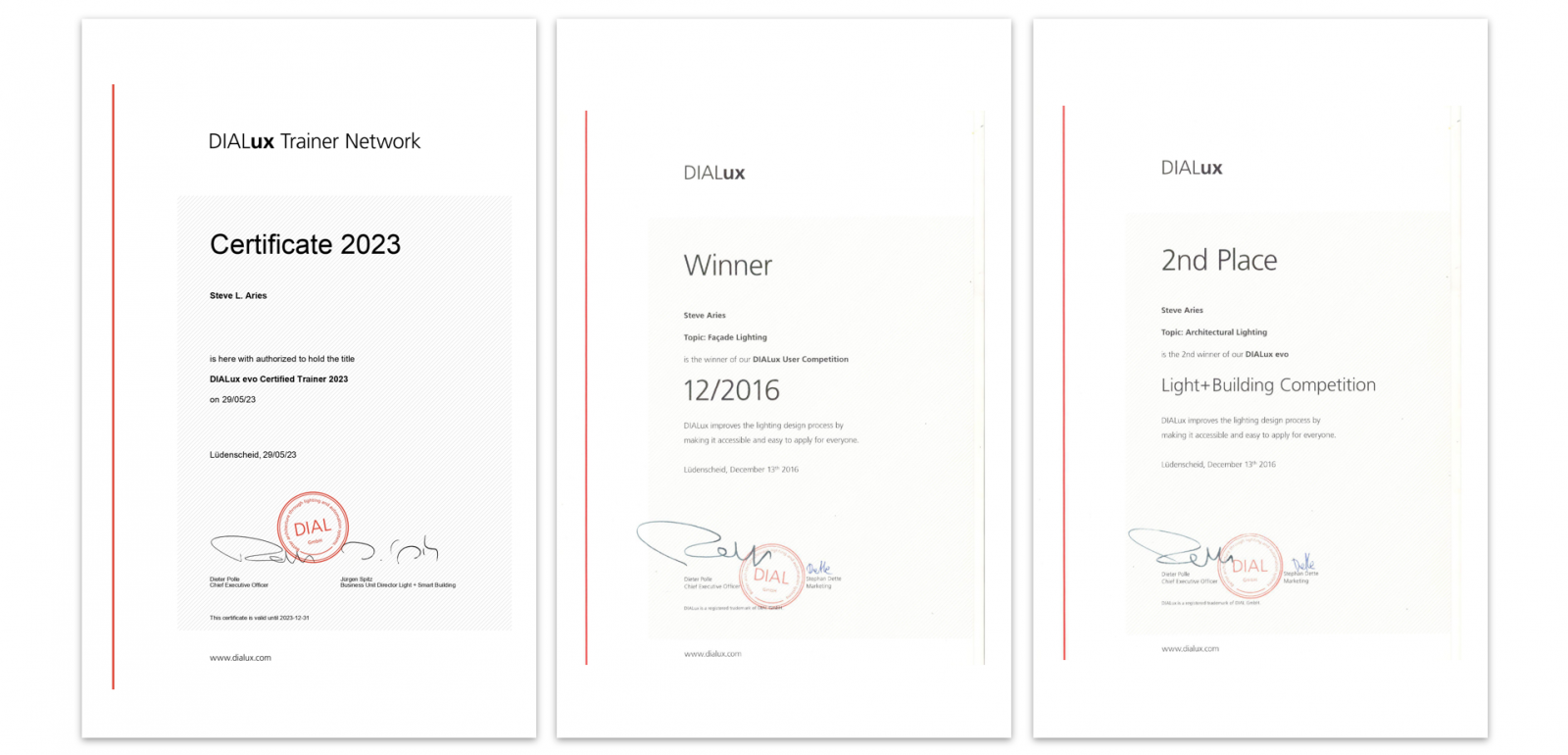 DIALux Trainer Network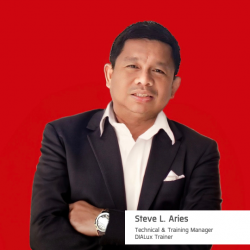 Steve L. Aries is a highly experienced professional in the field of Electrical Engineering, specializing in Lighting Design. With an impressive background of over 25 years, Steve has expertise in various aspects of lighting design, including interior and exterior lighting, roadway analysis, and sports lighting design.
His extensive experience encompasses a wide range of applications in lighting design.
Steve is not only well-versed but also highly proficient in industry-standard design software such as 'AGI32' and 'DIALux Evo'.
In fact, he has achieved notable recognition by winning prestigious design competitions utilizing these software tools. November 2005 He was one of the four winners chosen by AGI32 for a lighting design contest using the AGI32 software, In 2016, Steve emerged as the winner for Facade lighting design and secured the 2nd winner in the Architectural lighting design category, both accomplished using DIALux Evo software.
In recognition of his expertise and contribution to the field, Steve L. Aries has recently joined the esteemed DIALux Trainer Network. He proudly holds the distinction of being the first DIALux trainer based in Bangkok, Thailand, thereby solidifying his position as a trusted authority in lighting design education.
In line with this exciting development, we are delighted to announce the official launch of Unilamp's new service division, the "Unilamp Lighting Design Training Center". As part of this initiative, we offer comprehensive training sessions conducted by our certified trainers, ensuring the highest level of instruction and expertise.
You can find out more about the DIALux Trainer Network at: https://www.dialux.com/en-GB/trainer
For further information about our training programs, certifications, and the DIALux Trainer Network, please contact us: service@unilamp.co.th